Spring is just around the corner, which means it's time to start planning your landscaping and spring-cleaning duties. Start planning now, so you can get a good idea of what type of plants and flowers you'll want to decorate your yard with. When it comes to landscaping services, you'll want to go with a professional like Brother Tree Lawn Service!
If you're planning on a new look to your landscape, then it's advised to keep the look very simple. You don't recommend you overdo it with too much color or not enough color. You'll want to have a good mix of both to not have oversaturation.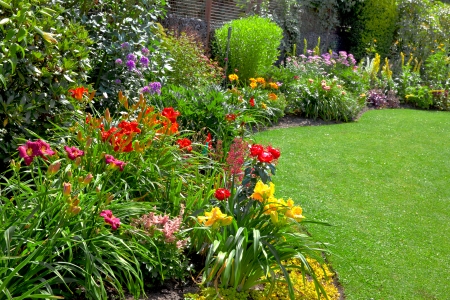 Planting Perennials
Perennials are plants that will regrow every spring season, which is always a good thing for your garden. Picking the right ones out for you is the key to making your garden spring up beautiful plants every year.
Clematis – This vibrant plant tends to bloom in the late spring to the early fall and requires full sun with some shade. They produce large flowers in white, blue, purple, red and pink. The hummingbirds and butterflies will adore them, whether they're near your arbor, fence, or mailbox.
Hosta – These perennials tend to give off a heart-shaped green color. The green color ranges from every shade closest to this color including a bluish or yellow tint. This plant is great for blending into the garden and keeping the colors at bay.
Planting Annuals
Annuals will only live for one season, and then they die off after, so it's important to pick the ones you'll truly like each year.
Begonia – These flowers have big blooms of different colorful flowers ranging from pink, red, white and orange. They help color up the garden with a mix of green leaves around them. They bloom in the fall, so they will help brighten your garden up when you think the season for flowers is over.
Sweet Alyssum – These come with small white flowers that can even out the colors in a beautiful garden.
Brother Tree Lawn Service
Here at Brother Tree Lawn Service, we specialize in landscaping services for those who can't get to their yard work all the time. We are professionally trained and licensed, and we can help make your spring garden and landscape look the best out of the neighborhood.
Contact us at 203-375-7866 today!